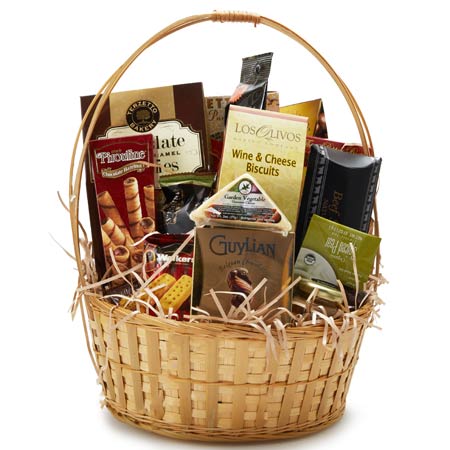 Cookie Lover
Description:
The generous gift basket has earned its name because it's arranged with overflowing treats! 
This basket includes:
Aunt Gloria's Sugar Cookies Burgundy, Comfort Collection Bite Size Shortbread Tago Caramel Wafers, Pirouline Chocolate Cream Filled Wafers, Canada True Maple Cookies (Canada), Chocolate Pretzels, Beths Assorted Chocolate Chip Cookie.
The item pictured is a depiction of an arrangement that we will make as similar as possible with the same look and feel.