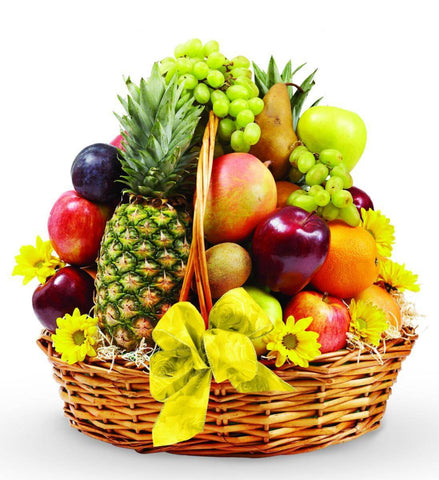 PREMIUM FRUIT BASKET
Description:
This beautiful same-day fruit basket is guaranteed to make a lasting impression. Carefully selected seasonal fruits will be hand-delivered to your recipient today! With a wide variety of fresh fruits to choose from, this is the perfect gift for families, for an office to share, and fitting for any occasion.

The item pictured is a depiction of an arrangement that we will make as similar as possible with the same look and feel.