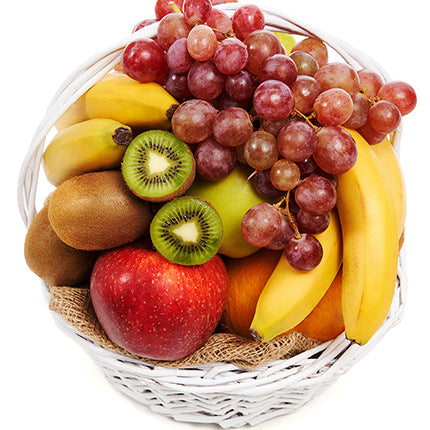 CLASSIC FRUIT BASKET
Description:
Fruit mix is a delicious and original gift that will perfectly complement your sincere congratulations!
Fruit baskets are made with fresh seasonal fruits: apples, oranges, grapes, tangerines, grapefruit, pears, bananas & more.
The item pictured is a depiction of an arrangement that we will make as similar as possible with the same look and feel.